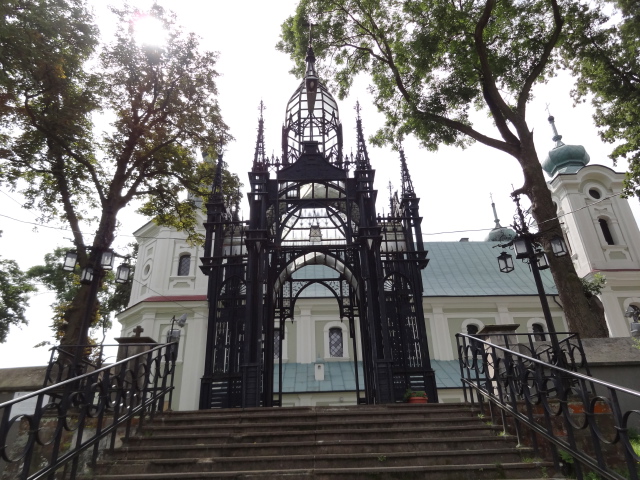 I had to go to Szewna, Poland to do some research for a client. The project is filled with many mysteries. I had a short time to at least go through the cemetery before I had to continue my journey to the southeast part of Poland.

There was one mystery that kept bothering me. The name of the parish is św. Mikołaj (St. Nicolas) but the name św. Roch (St. Roch) was remembered by a family member. I was unable to find a parish with this name that was nearby and I was left puzzled.

I finally learned that the parish had two patron saints, those two being St. Nicolas and St. Roch. St. Nicolas is the most known name for this parish.

It may sound like a small thing if you know you have the right church, but since it has been difficult finding records, St. Roch may have been another church where the family records I needed were. That did not turn out to be the case but at least I finally solved that small puzzle.