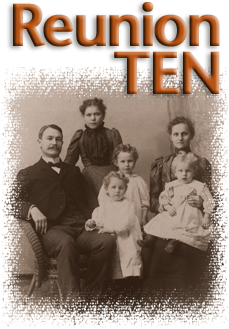 The long awaited release of Reunion 10 Genealogy Data management software for MAC finally was released last week. Most Reunion users love the platform, but had seen the need for some changes and upgrades and now it has finally happened.

I have been a user of Reunion for many years now and I also could see there was places for some improvements to an already great product. Yesterday I downloaded this latest version. As always the conversion of old files to the new version were quick and painless, and lets face it a file with only 14,000 people listed in it does not take very long.

My first impression was WOW this interface looks so much more user friendly. Almost everything is at your fingertips and it is much easier to maneuver around the family tree. I cn see getting a lot more data entry done in a shorter amount of time with this new interface. Of course with any new major software upgrade there is going to be some learning curve, but if you have used Reunion before I do not think it will take much adjusting.