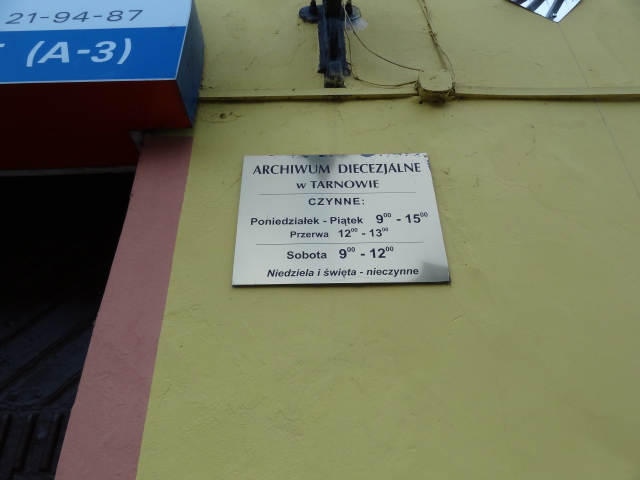 I had the opportunity to do some research in the Diocesan Archives of Tarnów when I was in Poland.

The process is simple... you must sign in the "guest book" and then if you have not been to the archives before, you will need to purchase a researchers id card which is good for that calendar year. Of course you must present some identification which for the foreigner would be your passport.

If I recall correctly it cost about 15 złoty which is roughly about $5 give or take depending on the exchange rate. Research time costs 6 złoty per hour.