Wigilia - My Christmas Eve growing up.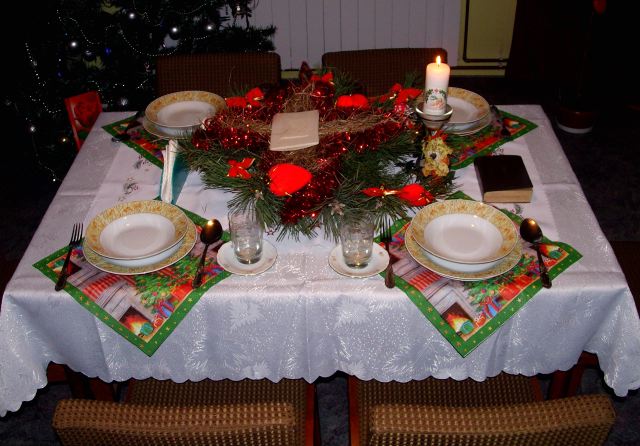 Being all grown up now and understanding more about my Polish heritage, I look back at how Christmas was celebrated in my home when I was young. I realize now that we were celebrating Wigilia on Christmas Eve, although variations had been made from the original Polish celebration.
Christmas Eve Day was just as important as Christmas Day. In the afternoon we would watch Scrooge with Alistar Sim (Still my favorite version) My mom was getting the dinner table set up. It was decorated beautifully with the Advent Wreath as the centerpiece. All four candles in the wreath would be lit along with a candle at each place setting when dinnertime came. Each of us kids had a candle with Santa Claus or Frosty the Snowman and the like.