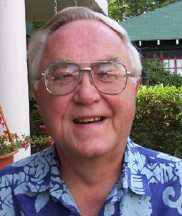 Last week my father Eric Walter Firkowski passed away and for this weeks Blog, I thought it was appropriate to share this story which he wrote 10 years ago of his memories returning to Poland after being away 62 years. I had the opportunity to record some of the stories from my father over the years, and will share some of them in posts to come.
FORWARD INTO THE PAST
The wet & icy deck and railings on the transport ship "General Stewart" came into view on that cold December morning in 1950 as dawn began the day in a new world as the ship entered the harbor of a waking New York City. An 8-1/2 year old boy poked his head out of the heavy steel doors of the ship and gazed at the thousands of amazing lights of that city as well as the large and looming structure of that nations' "Statue of Liberty".